PaidCommunications.com, PaidConnections.com, and BillPerCall.com are all sites owned by Paid Communications LLC, hereby collectively referred to as (PaidCommunications), allows customers looking for advice on specific topics ("Customers") and Advisors ("Advisors") (collectively, "Users" or "You") to connect with one another. The PaidCommunications privacy policy (the "Privacy Policy") is intended to inform you on how we collect, use, and disclose any personally identifiable information you submit to us through our websites.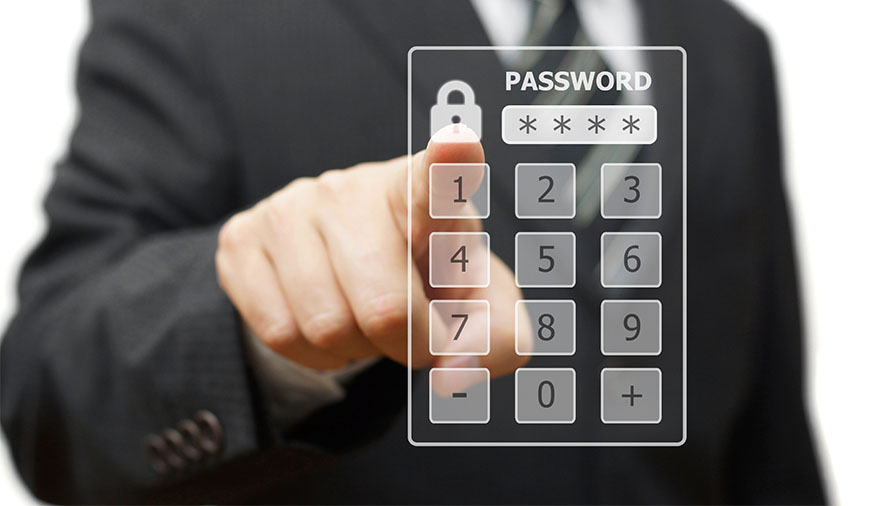 By accessing, browsing, and/or using our websites, and any other websites or mobile applications owned, operated or controlled by us, you are deemed to accept this Privacy Policy and agree to be bound by it.
As used in this Agreement, "PaidCommunications," "we," "us," or "our" shall mean its parent company Paid Communications LLC, all subsidiaries and affiliates, and their officers, directors, employees, agents or representatives.
Upon the cancellation of your service, we reserve the right to keep a backup of your agent and member databases to be used for future marketing purposes. During your service and all the way up to the date of cancellation, your members' and agents' data will remain your property only.
We care deeply about protecting your privacy. Please send us any questions or comments you may have.
Information We Collect:
We collect information from you for the following general purposes: to provide you with our services, for identification and authentication, to improve the services we offer, to contact you and, for our own research.
Personally Identifiable Information
When you register for an account on our websites, we ask you to provide us with certain personally identifiable information so that we can contact or identify you and administer your account ("Personal Information"). Personal Information may include, but is not limited to, your name, phone number, email address and home and business mailing addresses, as well as credit card numbers or other payment account numbers.
Non-Identifying Information
We also may collect the other information from you, such as your age, gender, and zip code ("Non-Identifying Information").
Email Usage and Unsubscribe
The email address you provide us may be used to send you information and updates pertaining to your account, in addition to periodic company news, updates, and/or related product or service information, etc.
You have the right at any time to prevent us from contacting you for marketing purposes and to opt out of our mailing list. When we send a promotional communication to a PaidCommunications User, the User can opt out of further promotional communications by following the unsubscribe instructions provided in each promotional e-mail.
IP Addresses
When you visit our websites, we may collect your Internet Protocol Address ("IP Address"), which is a number that is automatically assigned to the computer that you are using by your Internet Service Provider. This number is identified and logged automatically in our server log files whenever you visit the websites, along with the time(s) of your visit(s) and the page(s) that you visited.
Creation of Anonymous Data
We may create Anonymous Data records from your Personal Information by excluding information (such as your name) that links the data specifically to any one User. We use this Anonymous Data to analyze request and usage patterns so that we can enhance the content we offer and improve our service. We reserve the right to use Anonymous Data for any purpose and disclose Anonymous Data to third parties in its sole discretion.
Information Sharing and Disclosure
We may disclose your personally identifiable information to any of the following/for any of the following reasons:
To third party service providers who provide services such as website hosting, data analysis, payment processing, order fulfillment, infrastructure provision, IT services, customer service, e-mail delivery services, credit card processing and other similar services to enable them to provide services;
To an affiliate or other third party in the event of any reorganization, merger, sale, joint venture, assignment, transfer or other disposition of all or any portion of our business, assets or stock (including without limitation in connection with any bankruptcy or similar proceedings);
As we believe to be appropriate: (a) under applicable law including laws outside your country of residence; (b) to comply with legal process; (c) to respond to requests from public and government authorities including public and government authorities outside your country of residence; (d) to enforce our terms and conditions; (e) to protect our operations or those of any of our affiliates; (f) to protect our rights, privacy, safety or property, and/or that of our affiliates, you or others; and (g) to permit us to pursue available remedies or limit the damages that we may sustain;
We may also share aggregated information that includes your Personal Information, Non-Identifying Information and Log Data with third parties for industry analysis and demographic profiling and to deliver targeted advertising about other products and services. Third Party Sites
This Privacy Policy does not address, and we are not responsible for, the privacy, information or other practices of any third parties, including without limitation any social media websites, our affiliates and any third party operating any site to which this website contains a link. The inclusion of a link on the PaidCommunications websites does not imply endorsement of the linked site by us or by our affiliates.
Children
As is consistent with the Federal Children's Online Privacy Protection Act of 1998 (COPPA), PaidCommunications does not knowingly request personal information from anyone under the age of 13 without first requesting parental consent.
Use of Cookies
When you view our websites, we may store some data on your computer in the form of a "cookie" to capture information about page visits and automatically recognize your computer the next time you visit.
If you do not wish to receive cookies, please configure your Internet browser to erase all cookies from your computer's hard drive, block all cookies or to receive a warning before a cookie is stored.
Security
PaidCommunications uses industry standard technology designed to help keep your Personal Information safe. Unfortunately, no data transmission over the Internet or data storage system can be guaranteed to be 100% secure and the security of your Personal Information, among other things, depends on your protection of your account password. Please do not disclose your account password to anyone. If you have any other questions about the security of our Sites, please contact us using the links at the bottom of the page.
Changes to the Privacy Policy
From time to time we may update this Privacy Policy. We will notify you of any material changes by posting the new Privacy Policy on the Site. Your continued usage of Pico constitutes an acceptance of the then-current Privacy Policy and Terms of Service so we encourage you to visit this page periodically to review any changes.
Phishing
We are very concerned about Identity theft and the practice currently known as "phishing." We take the task of safeguarding your information in order to protect you from identity theft very seriously. We will never request your credit card information, your account ID, login password, or national identification numbers in a non-secure or unsolicited e-mail or telephone communication. For more information about phishing, you can visit the Federal Trade Commission's websites.