Get Paid By the Minute With Paid Chat

Save Time & Profit More
How do you profit from conversations that would normally cost you time? The answer is with our Paid Chat, the easiest way to make money from web chats. With this chat platform, your customers can log on to chat live with you or your agents whenever they need advice or can benefit from the information or entertainment you offer. You'll save time and money that would get spent building your own billing service and having to calculate all the time and charges. Our platform lets you set free minutes for first time customers and different rates for all your different extensions. Get a dedicated profile page for each of your agents and set a fixed per-minute pricing or let each agent set their own pricing. If you're a one-person business, we offer a basic plan for only $20 per month that gives you a fully customizable profile page. Do you have dozens or hundreds of agents? No problem, try our Professional plan or go Unlimited if you want to host the entire platform on your own custom domain name.
The Paid Connections platform is ideal for any business in need of a paid phone and chat system. This includes consultants, expert advisors, astrology readers, coaches, tech support agents, and other professionals which do business via phone or chat. 
All Paid Connections plans include our Paid Chat service at no additional charge. The fee to use this Paid Chat service is only 5 cents per minute. If you have your own merchant account, we do not take any percentage of your earnings. Your merchant account requires either an Authorize.net gateway, Stripe Payment gateway, or a Payflow Pro gateway. If you cannot get your own merchant account, your payment processing will use our merchant account for a 20% fee.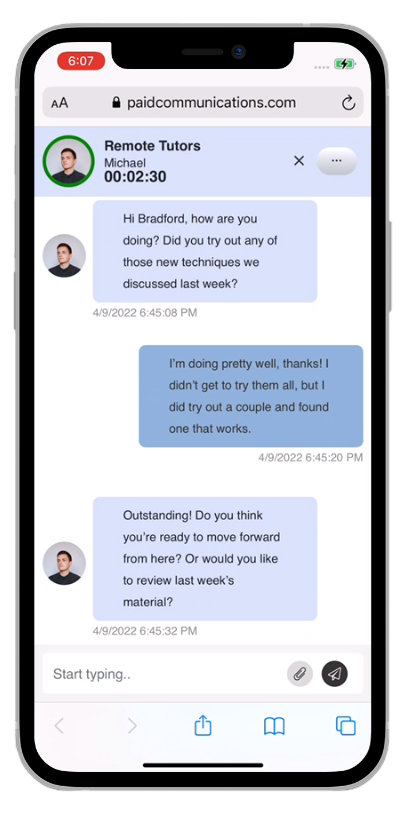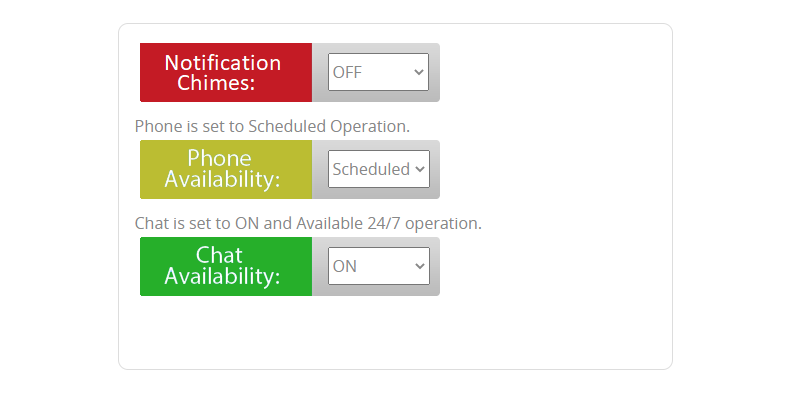 From your online dashboard, you can turn your Chat Availability on and off. Alternatively, you can also set a schedule. Please note that Chat Availability is independent of your Phone Availability.
If you prefer to use your own button designs, you can replace the default buttons with your own. We provide widget codes that show your availability, which you can put on your website. These widgets will also direct your customers to your profile page, where they can start chats sessions.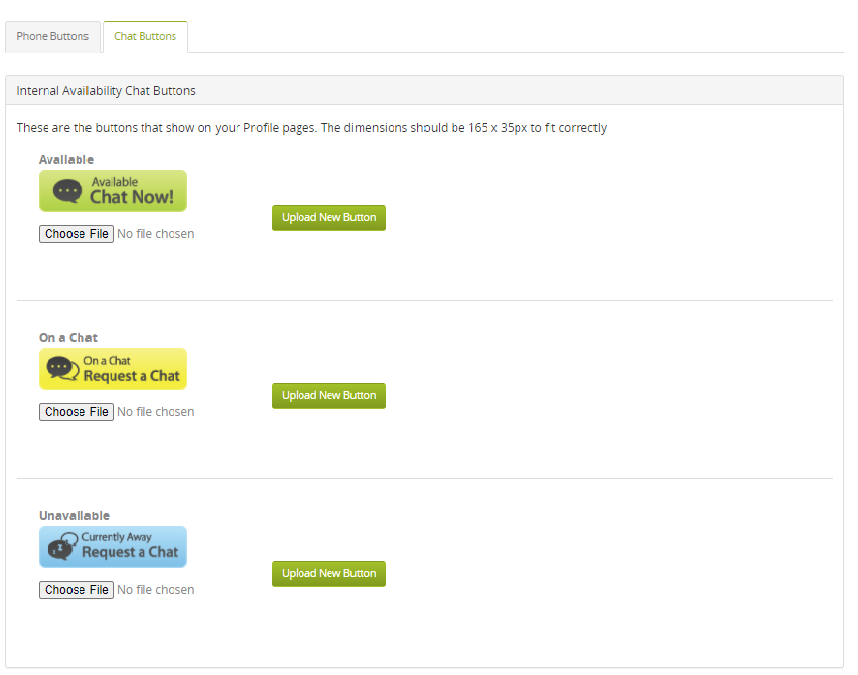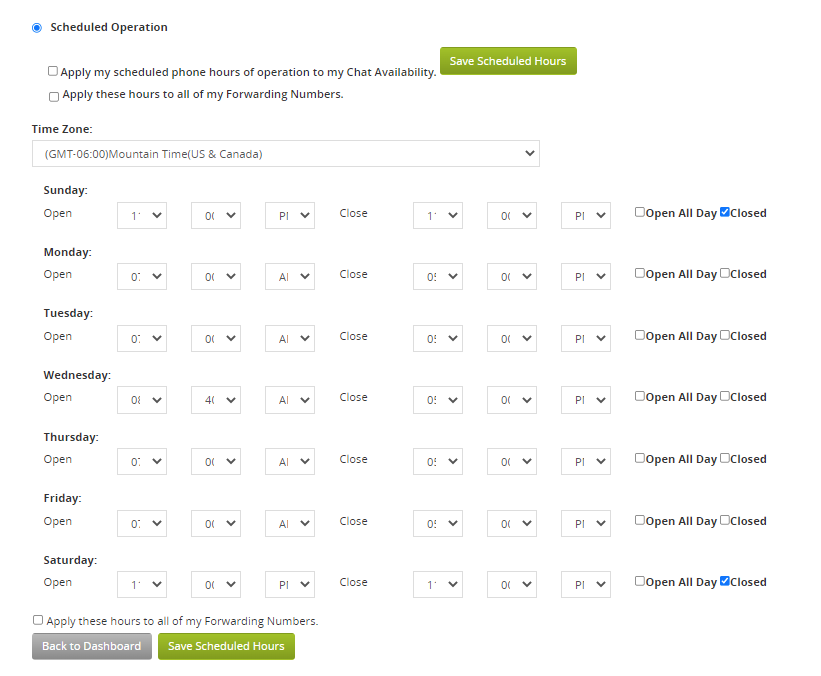 You have the option to set your scheduled hours of operation for your Phone Availability. You can set this schedule independent of your Chat Availability. 
Both small profiles and full-page profiles are customizable. You can select a color scheme, upload photos, and create your biography.